Welcome!
Central Adirondack Region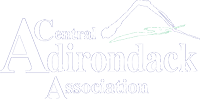 It is a welcome mat the size of the Adirondack Park that invites you to come and play in the Central Adirondack region, an area that stretches 70 miles from Forestport through Old Forge, to Indian Lake via Route 28 and Rt 30 to Long Lake.
Within 2 hours of the Adirondack gateways are International Airports in Syracuse, Albany and Plattsburgh, as well as access exits off 87, the Northway (North-South) and I-90, the NYS Thruway (East-West). Who would have dreamed the largest wilderness area east of the Mississippi is a 4-hour drive from midtown Manhattan?
What is happening in the Central Adirondacks...
Central Adirondack Association
In 1922, four men, John LeSure, Earl B. Barrett, Ben and Roy C. Higby recognized the need for business operators to discuss their affairs and create a common interest. The Central Adirondack Hotel Association was born.